2018 Giveaway – SYD BBQ Pack – CLOSED

Winner of this Giveaway is Lynda S. of Indian Trail, NC
I've put together a package that contains 2 SYD T-Shirts, a 12 oz trio pack of SYD rub and 2 bottles of SYD BBQ Sauce.
The Rubs can be used as a rib, pork and a brisket rub. Sprinkle it on seafood or salads. Use it with potatoes or even spice up your popcorn.
The Chicken Rub is the competition rub I used to win 1st Place for 2012 in the chicken category by the Kansas City Barbecue Society.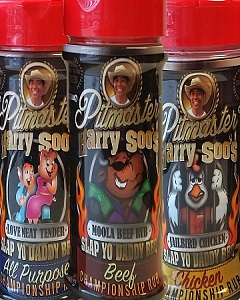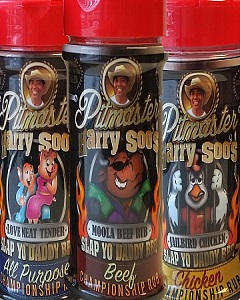 Elevate your BBQ with Slap Yo' Daddy's original flavor competition barbecue sauce. Original flavor is Kansas City sweet with a California spicy kick. Finish your barbecued meats (like chicken, pulled pork, ribs, beef or lamb) and vegetables with this tangy blend of spices. Its rich deep color and shiny, smooth texture will make your barbecue look just like the pros on TV.
Slap Yo' Daddy barbecue sauce works as a marinade, a dipping sauce or a finishing sauce. Steaks, hot dogs, hamburgers, sausages, salmon, beans, and corn taste better with Slap Yo' Daddy sauce. check out SlapYoDaddyBBQ.com for more recipe ideas.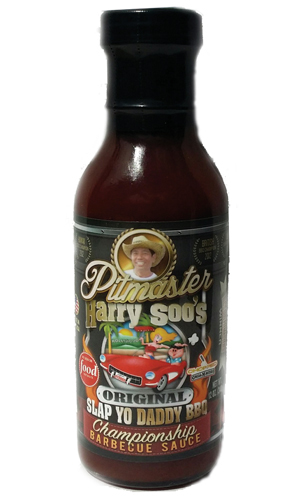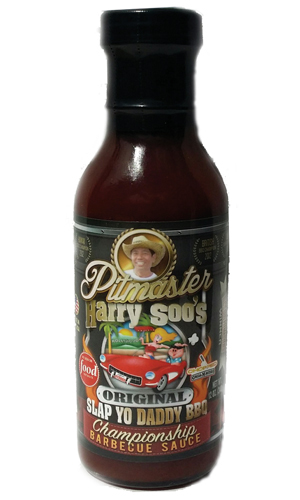 Eligibility: United States only. Last Day to enter for this Giveaway: Sept 8, 2018 11:59 pm PST. Winner will be randomly selected and contacted via email on Sept 9, 2018.  Giveaways are open to registrants 18 years or older with a U.S. shipping addresses only. For Slap Yo' Daddy BBQ 's international friends, you may enter and if you win, we will be more than happy to send the prize to a person of your choice with U.S. shipping address. No purchase necessary to enter or win.
Winners have 48 hours to claim their prize, if not claimed within 48 hours, an alternate winner will be drawn at random. Anyone with a valid email address can enter each giveaway once a day everyday for the duration of the Giveaway.
Employees of Slap Yo' Daddy BBQ, their advertising or promotion agencies, those involved in the production, development, implementation or handling of Giveaways, any agents acting for, or on behalf of the above entities, their respective subsidiaries, affiliates, licensees, service providers, prize suppliers any other person or entity associated with the Giveaways (collectively "Giveaway Entities") and/or the immediate family and household members (whether related or not) of each such employee, are not eligible.
Please see Giveaway Rules for more details.
Previous winners of this giveaway are not eligible to win this giveaway twice.
If your entry is successfully submitted, you will be redirected to the "Thank You" page.


Get New Updates by Email: