Smoked Grilled New Zealand Lamb Lollipops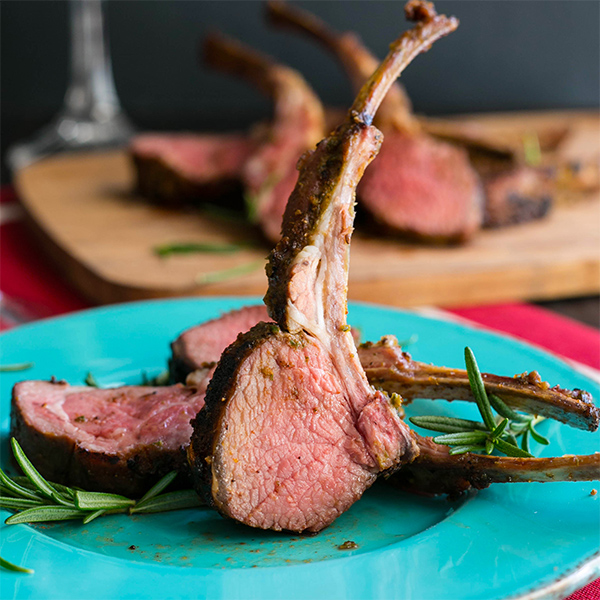 ¼ cup fresh rosemary, finely chopped
¼ cup fresh garlic, finely chopped
¼ cup canola or olive oil
2 racks for New Zealand Lamb Ribs, frenched, about 2.5 lbs, from Sams Club
Use food processor to finely chop fresh rosemary garlic
Add the oil to the food processor so the garlic and rosemary becomes a slurry
Spread slurry over your New Zealand lamb.
Place in gallon zip bag overnight.
Remove from fridge and sprinkle medium coat of SYD rub
Set up pit with hot zone and cool zone. Smoke indirect in cool zone until internal is 110F.
Move to hot part of grill and char to get grill marks
Remove when internal temperature is medium-rare, about 125-130F (remember the temp will continue to rise about 5 more degrees after you remove)
Rest 5 mins before cutting into individual rib bones.
Recipe by
Slap Yo' Daddy BBQ
at https://www.slapyodaddybbq.com/2015/12/smoked-grilled-new-zealand-lamb-lollipops/