Jailbird Chicken Rub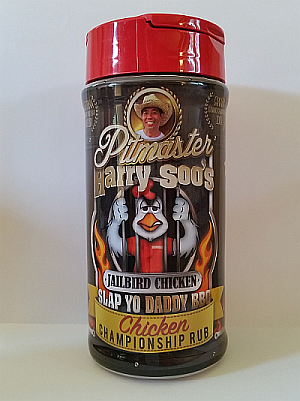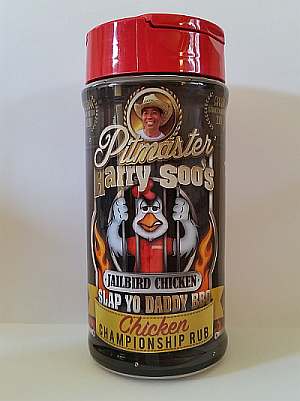 Ingredients: Sea salt, maple sugar, granulated garlic, cane sugar, chili, paprika, citric acid, fructose, ascorbic acid, maltodextrin, guar and xanthan gum, soy lecithin, spices, natural flavors, BHA to protect flavors, silicone dioxide (anti-caking)
This is the competition rub used to help Harry win the 1st Place USA KCBS Chicken Champion 2012 Team of the Year (TOY) chicken category. The competition takes place over a 1 year period and whomever collects the most points from best-of-ten KCBS sanctioned events is the winner. Harry had placed third in chicken in the nation in 2010 and continued to refine his chicken rub until he hit the top spot in 2012. This rub is recommended on chicken, turkey, duck, and seafood. For tips on how to use this rub in competition chicken, check out Harry's blog here.
Harry also placed in the top 25 finishers in the other 3 points categories (pork, ribs, brisket) out of over 4000 competitors using his regular meat rub.
 NOTE: For orders above 15 lbs. please call (800) 827-8328 for available discounts
Our Shipping Policy applies to all orders.