Slap Yo Daddy did not make Jack Draw 2011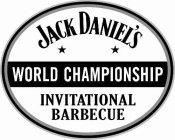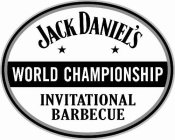 The draw for the Jack Daniels Invitational 2011 occurred on Sep 2, 2011.  Despite having 5 bungs for California and 2 bungs for Arizion, we did not get drawn.  With 20 bungs and 20 contests in California during the qualifying period from Sep 1, 2010 to Aug 31, 2011, our odds were 25% to be drawn for California.  The California draw went to my BBQ 101 student Andy Soto for his recent win in Vista on Aug 6, 2011.   In addition to Andy, three other BBQ 101 students also made the draw.  In total, congrats go out to four of my students for making the draw this year. They are Andy Soto – Master of Disaster, Jennifer Duncan – Smoked to the Bone, Steve Renfro – Flyboys BBQ, and Tommy Duncan of Whiskey Ranch.
Well done my 101 alumni!
Get New Updates by Email: