Grilled Waygu Tuscan Tomahawk Steak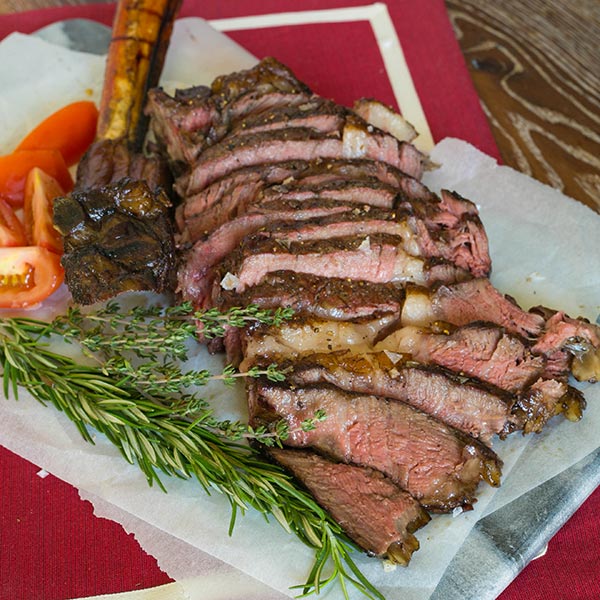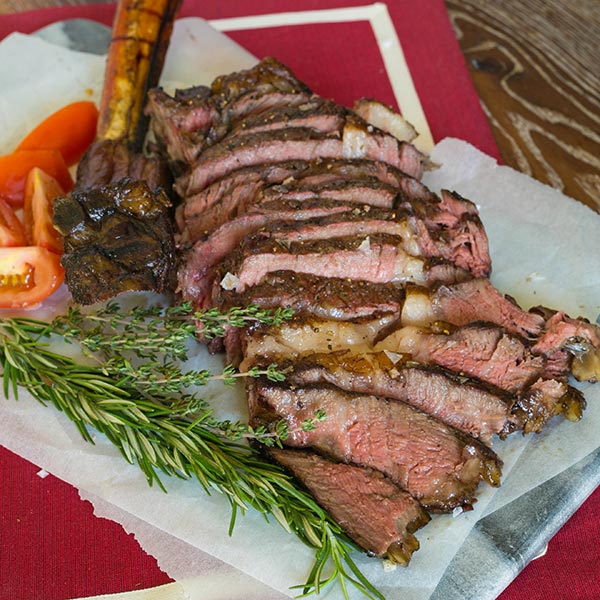 Grilled Waygu Tuscan Tomahawk Steak
Thanks to my kind sponsors at Snake River Farms, I've done a few sensational Tomahawk steak recipes (
Tsiperifery Tomahawk
,
Coffee Crusted Tomahawk
) and they all tasted fabulous. A Tomahawk is a long-bone ribeye and these beauties from SRF have superb beefy flavor, exquisite marbling, and tender silky mouthfeel. When you have such a gorgeous ribeye, it's tempting to put on multiple layers of flavors.
In this recipe for July 4th, I go the other way with a very simple approach and cook the steaks Tuscan style in a charcoal kettle using only salt flakes, black pepper, and good olive oil. In this rustic style of grilling, the steak is not pre-seasoned. Instead, salt and pepper is applied only when grilling the steak and more is applied after cooking during the olive oil resting phase. After the steaks come off the grill, they are doused with some good extra virgin olive oil and given another treatment of salt flakes and fresh ground black pepper while they rest. Simple, delicious, and sure to please your guests.
Instructions
Set up a 275F grill with a hot and a cool zone
Remove steak from fridge and cook on the cool zone. Toss a chunk of wood into the hot zone for some smoke (I like pecan). Close the lid and smoke the steak
When the steak internal temperature is 110F (about 30-40 minutes depending on its thickness), move the steak over to the hot zone to get a char about 2-4 minutes on each side. Season with salt flakes and fresh ground pepper on each side as you flip the steak


Remove when an instant read thermometer shows about 128F
Transfer to a serving platter and drizzle a generous amount of good olive oil all over the steak. Re-season with more salt flakes and black pepper. Rest 5-10 minutes under a foil tent before you slice and serve it. Spoon the mixture of olive oil, salt, pepper, and beef jus at the bottom of the platter over the steak. Enjoy


Get New Updates by Email: